| | |
| --- | --- |
| Palm Jumeirah, 31 Gennaio 2017 | |
1° Tappa al tedesco Marcel Kittel
Marcel Kittel (Quick-Step Floors) wins Stage 1, the Nakheel Stage,  of the Dubai Tour and takes the Blue JerseyDubai, 31 January 2017 –The German rider Marcel Kittel, (Quick-Step Floors) won the opening stage of the 2017 Dubai Tour, from Dubai to Palm Jumeirah (181km), in a bunch sprint and took the lead in the overall General Classification. On the podium he was rewarded with the first race leader's Blue Jersey, sponsored by the Commercial Bank of Dubai, and also the points leader's Red Jersey, sponsored by Emirates.
STAGE RESULT -ORDINE ARRIVO
1 – Marcel Kittel (Germania -Quick-Step Floors) 181km in 4h06'33", media oraria 44.047km/h
2 – Dylan Groenewegen (Olanda – Team Lotto NL – Jumbo) s.t.
3 – Mark Cavendish (Inghilterra – Team Dimension Data) s.t.
4 – John Degenkolb (Trek – Segafredo) s.t. 
5 – Sasha Modolo (UAE Abu Dhabi) s.t.
JERSEYS
The Blue Jersey, sponsored by the Commercial Bank of Dubai (General individual classification by time) – Marcel Kittel, (Quick-Step Floors)
The Red Jersey, sponsored by Emirates (General individual classification by points) – Marcel Kittel, (Quick-Step Floors) 
The White Jersey, sponsored by RTA – Roads and Transport Authority (Best Young Rider born after 1 January 1992) – Dylan Groenewegen (Team Lotto NL – Jumbo)
The UAE Flag Jersey, sponsored by DHA – Dubai Health Authority (Intermediate Sprint Jersey Classification) – Nicola Boem (Bardiani CSF)
GENERAL CLASSIFICATION
1 – Marcel Kittel (Quick-Step Floors) 181km in 4h06'33"
2 – Nicola Boem (Bardiani CSF) at 0:03"
3 – Dylan Groenewegen (Team Lotto NL – Jumbo) at 0:04″
Speaking seconds after the stage finish, the winner Marcel Kittel, (Quick-Step Floors) said: "I'm really happy.
In the last few days I felt already I was very confident about the team. I'm happy to have a winning start, just like last year. It was difficult to time it right because there are a lot of strong sprinters here – you need to find the right moment. We were always in a good position, not really in the front but we chose the right distance to go for it. After we passed the last roundabout, we tried to find each other and we went full gas to the finish line. It worked really well."   Second on the finish line,
Dylan Groenewegen (Team Lotto NL – Jumbo) said: "It's a good result and I'm ahead of several top sprinters but yet, it's not a win and that's what I was looking for. We could have done better. It gives me hope for the coming days. I'm glad to be the best young rider but I want to win as well." Press conference interviews and further details to follow.
TOMORROW'S STAGE Stage 2 – Ras Al Khaimah Stage (186km) From Dubai city to Ras Al Khaimah Sign-on procedures: 09.25-10.40 Alignment: 10.45 Start – KM0: 11.00 (transfer 6,100m) Finish: Approx. 15.05 Race Headquarters: DIMC – Dubai International Marine Club – Mina Seyahi, Al Sofouh Road, Al Seyahi Street, Dubai, UAE
ROUTE The second stage connects Dubai with the northernmost Emirate of Ras Al Khaimah, running through the Emirates of Sharjah, Ajman and Umm Al Quwain. It leaves Dubai on fast, wide roads towards the desert, with a brief detour into the Dubai Design District (first Intermediate Sprint). The route then runs along Sharjah and Ajman on long straights roads (second Intermediate Sprint). Once in Marjan Island, the course makes a circuit of 14km before heading towards Ras Al Khaimah. The finish line is in the Emirate's capital. Last kilometres The last km of the race are on wide roads with well-paved asphalt. The home stretch is 300m long and 7.5m wide.
POINTS OF INTEREST 200KM TO FINISH LINE – DUBAI INTERNATIONAL MARINE CLUB – MINA SEYAHI – DIMC Dubai International Marine Club was established in 1988 in Mina Seyahi by His Highness Sheikh Ahmed Bin Saeed Al Maktoum to safeguard traditional watersports and promote Dubai both nationally and internationally. It is located in a prime area in the city, which has developed around the club over the years, and it now sits in the heart of new Dubai with its numerous hotels and restaurants. With its 300-berth marina, helipad, sailing school, race department, offices and venue facilities DIMC hosts more than 50 events each year in various classes including a full programme of traditional events.
200KM TO FINISH LINE – DUBAI TOUR FAN VILLAGE The Dubai Tour Fan Village at DIMC – Dubai International Marine Club is a free access area where visitors can feel and live the race atmosphere. From 9.30am to 3.30pm the fans are invited to watch all the pre-race procedures and enjoy all the fun activities. All riders will sign in at a special podium and will be interviewed and photographed by the media. During this period, fans can ask the riders for signatures and "selfies" and there will be a special jerseys and trophy parade – all with live background music and an English-speaking commentator. Next to the podium area there will be the paddock zone with the sponsors' and partners' stands. The show will last all day and fans are guaranteed to be entertained by displays from the former BikeTrial World Champion and multiple Guinness World Record holder Vittorio Brumotti and other performers.
162KM TO FINISH LINE – DUBAI SILICON OASIS Dubai Silicon Oasis Authority (DSOA), 100% owned by the Government of Dubai, is a free zone, strategically placed on the Mohamed Bin Zayed road. DSOA's urban master-planned community spans 7.2 square kilometers of state of the art office towers, R&D and industrial zones, educational institutions, luxury apartments, villas, hotels, healthcare and a full range of lifestyle facilities which translate into a dynamic commercial and social environment. Businesses can flourish under the unrivalled package of incentives, including 100% ownership, and high end IT infrastructure that allows companies to begin operating immediately.
100KM TO FINISH LINE – AL MALAHIA FOSSIL ROCK Officially called Jebel Maleihah, this large outcrop is better known as Fossil Rock, after the abundance of marine fossils that were created at a time when much of Arabia was covered by water, and can now be found on its slopes.
45KM TO FINISH LINE – FUJAIRAH Fujairah is famous for its beaches on the Gulf of Oman which feature some of the country's best snorkeling and scuba diving spots – in addition to countless excellent cafés and restaurants. Just a few hundred metres from the beach, you can find Snoopy Island (named after the famous Peanuts cartoon dog its shape resembles) that is surrounded by a coral reef occasionally visited by rays and turtles. Other famous local attractions include the country's oldest mosque, the Al Badiyah Mosque; and the Sheikh Zayed Mosque, the second largest in the country with 65 domes and six minarets. built in 1670 the Fujairah Fort is the former centre of the city and was, for several centuries, the only stone building along the coast.
17KM TO FINISH LINE – KHOR FAKKAN Khor Fakkan is a picturesque port town set on the beautiful natural bay of the same name, which literally means "Creek of Two Jaws". Set along the Gulf of Oman, Khor Fakkan belongs to the Emirate of Sharjah but is geographically surrounded by the emirate of Fujairah. Its main attractions are the corniche and the beach, with its coral suitable for diving and snorkeling.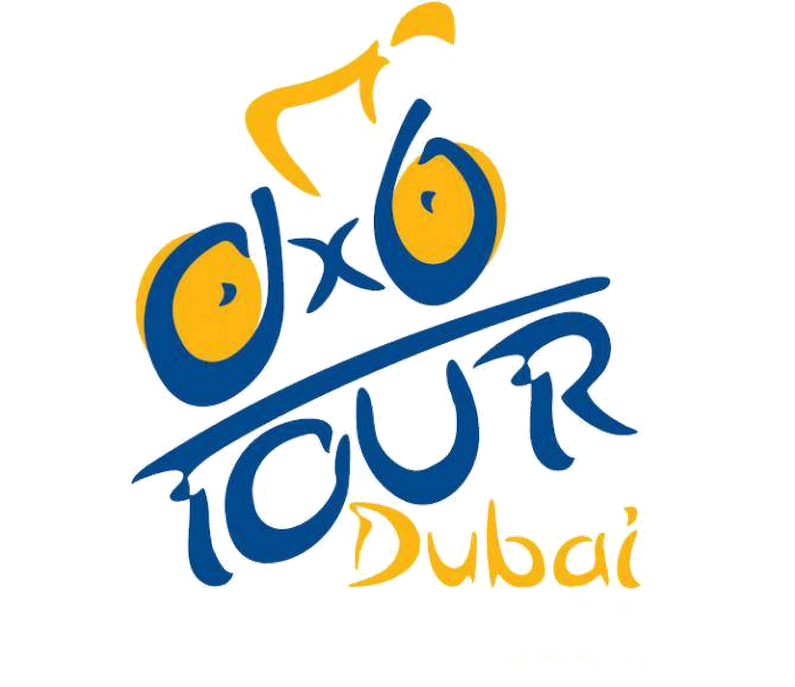 FINISH LINE – AL AQAH Tourist destination overlooking the Gulf of Oman, famous for its beaches and luxury resorts. DOWNLOAD
#DUBAITOUR For further information:  www.dubaitour.com Facebook page Instagram account Twitter page YouTube Channel