Hvar, 01 Dicembre 2017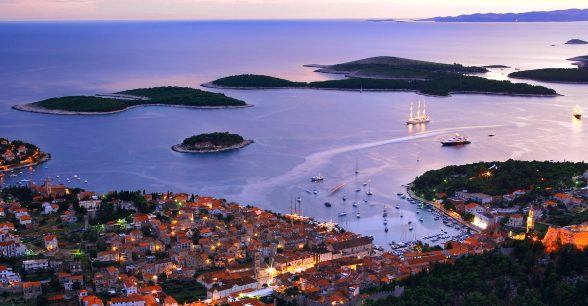 BAHRAIN MERIDA Pro Cycling Team's Training Camp on Croatian Island Hvar
Qui nell'incantevole golfo di Hvar, in Croazia, si terrà il primo raduno annuale del Team Bahrain-Merida diretto da Vladimir Miholjevic.
Si inizierà a partire da mercoledì 6 Dicembre per dieci giorni fino a sabato 16 Dicembre 2017.
Sede dei primo ritiro sarà l'Hotel Suncari Hvar Hotels.
A questo primo raduno parteciperà anche Joaquin Rodríguez.
Segue il comunicato stampa del Team Baharain-Merida

Vito Bernardi – www.pedaletricolore.it
December 1st 2017 – BAHRAIN MERIDA staff and athletes will be spending half of this December on Croatian island Hvar, where the Team's last training camp before the challenges of the new season will take place.
The key goal of the training camp that will begin on 6th and end on 19th December will be to put finishing details on 2018 strategy and to strengthen the team spirit before the challenges of the new season begin. "We are looking forward to spending these few days together. There will be some hard work of course, but also enough time to strengthen the bonds between us, to welcome our new members and also to have fun and to enjoy these last free days before the beginning of the next season," commented Vladimir Miholjević, sports director and coordinator of this training camp.
The training camp will take place on the beautiful island of Hvar, where we found the perfect partner and generous host in the Hvar Tourist Board, that contributed a great deal in the organizational part, and also Sunčani Hvar Hotels, which will be an excellent base location for the whole team, our guests, journalists, and sponsors. Hotels are located right by the sea and offer top conditions for relaxation of athletes and staff after hard work and also all facilities needed for perfect execution of the full schedule of activities planned for the training camp. Sunčani Hvar Hotels is the leading hotel group on Croatia's premier island Hvar with a diverse collection of modern, luxury and budget hotels. The emphasis is on fostering unique experiences in one of the most beautiful islands in the Adriatic with a goal of delivering unrivaled propositions to travelers from all over the world. Hotel Pharos, where the Team will be staying, is the first-ever millennial hotel in Croatia that goes beyond the traditional guest experience, inspiring individuals to connect and explore. Branded as a bike hotel, hotel Pharos offers spacious and modern areas for get-togethers and relaxation after discovering the exciting bike routes of island Hvar. Some meetings and trainings will take place also in Hotel Amfora, another top-notch hotel in Sunčani Hvar Hotels, which offers just the right facilities for our Team's needs.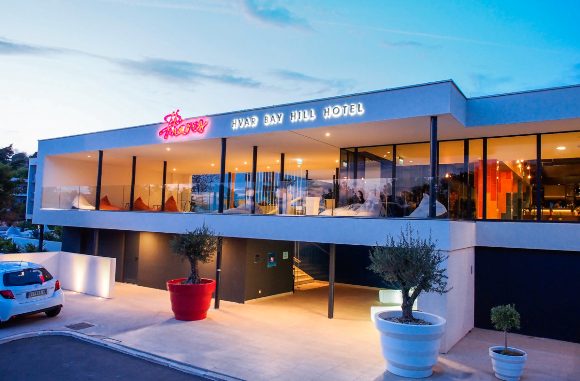 The organization of the training camp was also easier due to a great support from  The City of Hvar and Split-Dalmatia County Tourist Board that will help us prepare activities through which our team members and guests can fully experience and appreciate this destination. Rare are the regions that can be as proud of so many natural varieties as Split – Dalmatia County. From beautiful Mediterranean islands with perfect pebble beaches to breathtaking mountain chain that rises from the coast, wild rivers and deep lakes on land to underground caves, that are still waiting to be explored. Although on a small geographical territory, these diverse natural conditions offer almost endless possibilities for different sports and activities – from rafting, canoeing, free climbing, trekking, and cycling on land to kayaking, sailing, and scuba diving on and in the sea. One of the most precious gems of this county is the island Hvar itself. Incredible natural beauties, stunning bays and heavenly beaches with crystal clear water are just a fraction of what Hvar offers. The island has a 2.400-years long tradition of producing top quality olive oils and sophisticated wines that are top-rated by most famous sommeliers. Unique gastronomy that combines traditional and modern cooking and rich cultural and historic heritage are another two reasons that the island Hvar is considered to be one of the 10 most beautiful islands in the world. Next year Hvar will celebrate 150 years of organised tourism on the island. In the last few years a lot of efforts were put into developing Hvar as an attractive destination for cycling-tourism. It has perfect natural conditions for such activities, which are also supported by the right infrastructure. The island has just the right amplitudes to offer great training conditions also to professionals. On this training camp our guests, riders and staff will have the chance to experience the island through visiting traditional villages, riding through magnificent landscapes, pass picturesque vineyards and lavender fields, and through enjoying unique gastronomy that will all contribute in a exclusive experience for all senses.
The training camp will be attended by the whole team and staff of BAHRAIN MERIDA. Top management, sports directors, masseurs, mechanics, PR managers, medical team, nutritionist, osteopath and other staff members will be there to support the athletes and to make sure that everything in the team runs smoothly before the beginning of the new season. Also Joaquim Rodriguez will join us on the training camp as ambassador of the team and motivator and he will also join our athletes on trainings and give them precious advices.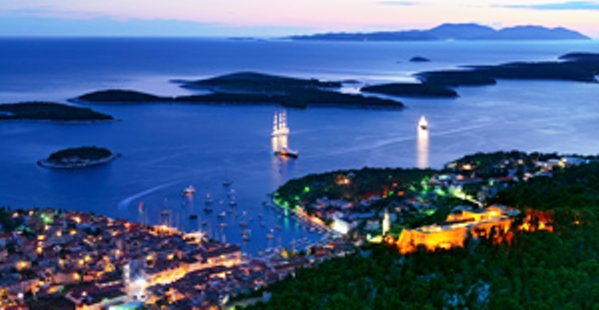 During media days, from 13th to 16th December, journalists and photographers from all over the world will join the Team on Hvar and have a unique opportunity to spend some time with BAHRAIN MERIDA athletes, to carry one-on-one interviews with them and to even ride bicycles side by side with them. Also a formal press conference will be held on 14th December at 2.30 pm, where the Team representatives will talk about key strategies and tactics for 2018. Some of the Team's sponsors will also join the athletes and staff and spend some time on the beautiful island of Hvar and also give final inputs about the new equipment that BAHRAIN MERIDA Team will use in the new season.
All-in-all, some hard-working but also fun and interesting days are ahead of us and the team is looking forward to the training camp, spending time on beautiful island Hvar and of course the next season together with all the challenges it will bring.
Photos: Sunčani Hvar Hotels
FOR MORE PHOTOS VISIT OUR ONLINE GALLERY.
This email was intended for Bernardi Vito (bernardi.vito@libero.it) © 2017, BAHRAIN MERIDA Pro Cycling Team
No longer interested email from Bahrain Merida Pro Cycling Team? Please click here to unsubscribe